Doctors have one of the most demanding and exhausting jobs in our society. They work long hours on their feet, often for days on end. Doctors often spend more time with their patients than their families at home. It is only natural, then, that one would want to treat them to a lovely gift to show our appreciation and recognition of their hard work. Consider this list gift them one of our many gifts for doctors for your consideration.
This site uses affiliate links, and we may earn a small commission when you use the links and make a purchase at no extra cost to you. Thank you for supporting our website.
More Than 60 Incredible Gifts for Doctors
Whether you are a patient shopping for a gift to thank your doctor, or you are looking to celebrate your hard-working family member, there is a wide range of unique and useful gifts for doctors. Many of the following gifts would serve as great options for a birthday, anniversary, graduation, Christmas, or retirement gift. If you know that your doctor is a bourbon fan or a funny guy, make sure to check out those list of gift ideas as well. 
Gifts Ideas for Patients to Give Their Doctor
Many patients will want to buy a thank you gift for their doctor to show their appreciation for their dedication and sacrifice. Some patients will look for a simple gift to give their general practitioner, and others might seek out something more personal for the doctor that has stuck with them through extended treatments. Whatever you are looking for, some wonderful thank you gifts for doctors include:
One of the best gifts a patient can give their doctor is a great review online that highlights their doctor's strengths.
Self-Care Gifts for Doctors
Due to their long hours and demanding jobs, doctors often do not have time to practice self-care. Self-care is an important part of a well-balanced lifestyle and can promote strong heart health. Some of the best gifts you can get a doctor will be those that encourage them to take care of themselves and their bodies. These gift ideas for doctors will be appreciated by every physician:
Healing the Body
Being on your feet for hours on end can take a toll on your back, knees, and feet. After a long day in tense situations, a great gift for doctors is something that will help them relax and heal their body. There are many options to consider when looking for the best relaxation gift for your doctor, which include:
Encouraging a Peaceful Environment
Helping doctors create a peaceful, calm environment after a long week in a high stress workplace will surely be appreciated. You will want to look for a gift that will encourage them to relax and destress. Find a gift for your doctor that will give them an escape by gifting one of the following:
Giving the Gift of Exercise
Fitness is an important part of self-care, especially for doctors who need to stay in shape to endure their grueling jobs. Any gift that encourages physical activity will be one of the best gifts you can get for a doctor. Some exercise themed gifts include that a physician will surely appreciate include:
A full yoga kit is a great gift for a doctor who is working on fitness and mental health during their limited free time. This portable kit includes a yoga mat, blocks, yoga strap, and a case to carry it all.

Fun and Unique Gifts for Doctors
With such a serious job, it is a great idea to look for a funny, light-hearted gift for your doctor. Look for a gift that is useful, medically themed, and incorporates a bit of humor. Unique gifts with a personal flair make great birthday gifts for the doctor in your family and would also make perfect retirement gifts for doctors. Some fun options of distinctive gifts for doctors include:
These anatomical heart coasters are an affordable and personalized gift for a doctor who excelled in anatomy and physiology.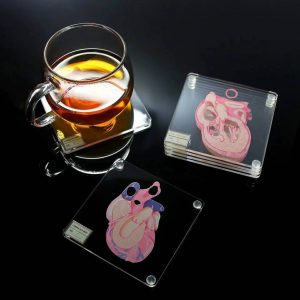 This lunch box is the perfect funny gift for a doctor while simultaneously encouraging organ donation.
Better Sleep Gifts for Doctors
Anyone with a doctor in the family knows that this profession involves long nights and very little sleep. That means that when doctors are able to catch a bit of sleep-eye, they are looking for the best quality sleep they are able to achieve. Quality sleep is important for strong heart health and for preventing chronic disease. If you are looking for a useful gift for physicians, consider one of the following sleep accessories:
Quality Pillows for Excellent Rest
One of the most important accessories for a great night of sleep is an excellent pillow. Pillows help to align the upper body while you sleep and relieve pressure on important parts of your spine. After a long day in the medical field, a quality pillow is one of the best gifts for the doctor. Some highly rated pillow options include:
Sound Machines for a Peaceful Night
For doctors trying to catch a bit of sleep in the break room between shifts, a sound machine might be exactly what they need. This practical gift helps to block out obtrusive noises that might wake up a doctor or disturb a doctor's few minutes of rest. There is a wide range of sleep sound machines, including:
The simple ABEDOE white noise machine also has a relaxing light setting for doctors attempting to transition to sleep during daylight.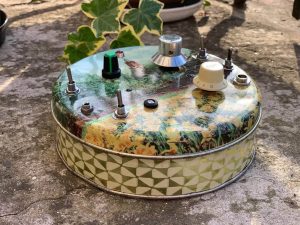 Unique Sleep Accessories Your Doctor Might Not Own
Many doctors already own a wide range of sleep support systems and supplies. Doctors will appreciate the time you put into finding a unique gift that will support their busy lifestyles. If you really want to find a unique sleep accessory for your doctor, there are a few options that will make great gifts. 
Gifts That Will Energize Doctors
Though quality sleep is the most important to doctors, being able to stay awake during a long shift is perhaps the second most important. Doctors work long and irregular hours that mess with their sleep rhythm. These gifts are the best gifts for doctors that are looking for an extra burst of energy during their long days at the office:
Death Wish coffee is known as the world's strongest coffee and is USDA certified organic. It will be sure to give your doctor a jolt of energy.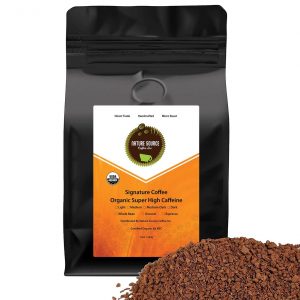 The Plant Apothecary Wakey Wakey body wash is infused with essential oils that will stimulate the senses and wake you up. It is a unique gift for any doctor.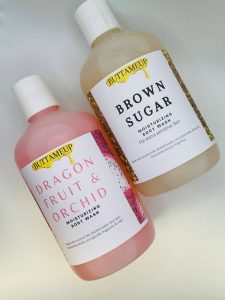 Useful Gifts Doctors Can Use at Work
Many people will tell you that doctors live at work, spending more time at the office than at home. Doctors will appreciate a gift that will enhance their medical practice and that they can use during their normal work day. If you are looking for a practical, useful gift for a doctor, there are a lot of options that will please any doctor. These include:
Great Gifts for Medical School Graduation
Books to Inspire a New Doctor
Once a medical student has graduated, they will find they still have a lot to learn about the practical side of the field. One of the best gifts for a new doctor to inspire them in their new profession, is a book for light reading.
Gifts to Celebrate the New Graduate
Medical school is one of the most grueling educational processes that a student can complete. All new doctors should be celebrated for their graduation with special gifts that will acknowledge the end of a long educational road. There are a few great gift ideas for a recent grad that will be sure to make them feel celebrated:
Unique Gifts for Medical Grads
Medical school is a long and serious process, without much time for fun. After many years in medical school, it can be nice to receive something fun and light-hearted. Some great of the best gifts for medical school grads include:
Gifts a New Doctor Will Need at Work
Like any new job, entering into the medical field as a new professional after medical school graduation will be intimidating. They will need to learn a new environment with new procedures. You can ensure that the doctor you are shopping for is prepared for their position with any of the following gifts:
What to Get a Doctor When They are Sick
Just like everyone else, doctors can and will get sick from time to time, especially those that deal with contagious bacteria. When your friend or colleague is sick, it is always nice to bring them a little gift to lift their spirits and show them that you care. If you are looking for a gift for a doctor who has taken ill, consider the following:
Retirement Gifts for Doctors
After years in a challenging and demanding profession, it is important to recognize doctors for their time and dedication. Most retiring doctors will be looking to celebrate their new-found freedom. A great gift idea is to help them find ways to relax and explore. Some retirement gift ideas for a doctor include:
Doctors that have worked for years will not have had time to explore new experiences because of their time-consuming professions. A good gift for a physician is a Bucket List that will encourage them to broaden their horizons. This Bucket List includes both once in a lifetime experiences as well as smaller experiences that a retired doctor can accomplish in their local community.

Retired doctors will be itching to get out in the world and see new places after years of hectic schedules and long shifts. Gifting a doctor accessories for travel that will both encourage and support new experiences will be greatly appreciated. Some of the best travel gifts you can get for a retired doctor include:
What to Buy a Doctor Who Has Everything?
One of the most challenging things is finding a gift for a doctor that has been in their practice for years, and that already has everything. The best route to take when you find yourself in this situation is to choose a practical gift that they will appreciate no matter how much product they already own. Some of the best gifts for doctors that they will be happy to receive again and again include:
Treat Their Feet
Doctors spend long days on their feet, which requires them to pay special attention to their foot health. Give them a gift that will help them relax, and heal their sore, tired feet.
Doctors are required to continually wash their hands to prevent the spread of bacteria. This will dry out their skin and cause painful cracking and blisters. A practical gift for your doctor is a strong hand cream that will heal their hands. Some of the best hand creams available for doctors include:
Doctors are continually busy and often are called to work even during their time off. One of the best gifts you can get your doctor who has everything is time. You can offer to watch their children or mow their lawn, anything that you think will make them feel valued and appreciated. Use these customizable gift vouchers to design your gift and make it extra special.
Final Thoughts on Gift Ideas for Medical Professionals
Whether you are a patient, friend, colleague, or family member, it is important to show your appreciation for the doctor in your life with the perfect gift. The profession is demanding and selfless and can take a toll on a doctor's physical and mental health. Whether you're buying for medical students, a medical director, or busy doctors, we've made gift shopping easier with practical gifts, a digital gift card, or a go-to gift with all the features. Finding a gift that suits them will show the doctor in your life that you recognize and appreciate the time and effort they give to care for their community.